A little while ago I spied an advertisement in my mailbox from a purveyor of fineries, the likes of which I can seldom afford though it does not deter me from ogling. On the back of the advertisement was a curious square shaped code, and I've since noticed this code popping up in magazines, advertisements, and recently during a television broadcast.
What I'm referring to is a called a "QR Code", and even if you're not sure what they are I'm sure you've seen one or two by now. These codes resemble black modules arranged in a square shape on a white background- and most frequently they contain links to websites and sound files.  They also require a barcode scanner on a mobile device in order to decode. To me these codes seem like the millennial equivalent of ciphers and decoder rings, but it's a technology that is catching on very rapidly.
Here's a QR Code that links to an online article about QR Codes :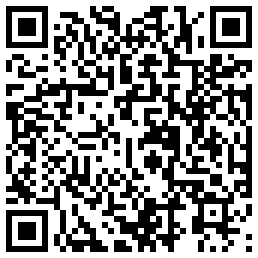 CALI (or the Center for Computer Assisted Legal Instruction), has recently unveiled a new feature which applies the functionality of QR Codes to legal instruction. CALI calls it a "Tour of the Law Library" and they employ QR codes linked to sound files in order to disseminate information about a legal title to a prospective user of the title. These codes and the transcripts of the sound files are all contained on a website, http://libtour.classcaster.net/, the codes can be copied and printed, and ideal placement of these codes would probably be near the legal resource the code itself seeks to explain in greater detail. I imagine that the codes could be combined onto a master list of resources as well.
The titles that CALI has QR coded are:  USCA/USCS, West's Digests, Corpus Juris Secundum, AmJur, CFR, ALR, and Uniform Laws Annotated. Also CALI has encoded more generalized discussions entitled: Study Aids and Law Library Reference Sections.
I'd like to examine this exciting new resource based on three criteria: Audience, Content (of audio file) and Ease of Use.
Audience:
I think I can safely say that I was asked to review this resource due to being an aficionado of new technologies and not necessarily as an experienced leader of a voluminous academic law library. I work in a small county law library where I could literally throw a paperclip from one end of the building to the other, while seated. Though CALI is an organization that is primarily focused on academic law libraries, they have expressed an interest in seeing other  libraries use and adapt their QR Codes. As such I forged ahead with reviewing the technology with no preconceived notion as to its intended audience, but as I had my staff members and the staff members of the law library in the next county over scan the codes and listen to the audio presentation I was left with the distinct impression that CALI's "Tour of the Law Library" is best suited for an academic law library setting.  For instance, here is a passage from the Study Aids section: "To supplement your casebook and in-class notes, you might want to use a hornbook, nutshell or other study aid." The language of the specific resource reviews also mirrors the instruction style of academic law librarians as well; I fear that some practicing attorneys may dismiss the audio tours as being overly simplistic and maybe even a little belittling. Here's a passage from the AmJur Tour: "AmJurs are commonly used in first-year legal writing assignments". I personally know a few practicing attorneys who still like to review AmJur articles and may take offense at being told their preferred resource is most suitable for a 1L.
While I do believe that QR coded resource explanations could be beneficial in public law libraries and even larger firm law libraries, I think that the transcripts may be in need of a little tweaking in order to appeal to attorneys and self-represented litigants.
Content:
I briefly discussed the content of the audio file in the "Audience" section, but I very much like the structure of the resource explanations- even if that explanation is more suitable for an academic law library. Each explanation includes an introduction of the resource name and shortened name, description of the indexing, organization and content of the resource, source type, resource scope, and discussion of similar resources. The authors of these explanations provided an all-encompassing picture of a specific legal resource in a very short amount of time- which is no small feat. However, some of the descriptions are over two minutes long and I fear that people with short attention spans may lose their focus after the first minute (which may or may not have happened to me). My staff members, however, thought that the length of explanations was appropriate given the complexity of the resources.
Ease of Use:
QR codes themselves are pretty easy to create and use- however some smartphones have a more difficult time than others in linking to an audio file after scanning the QR code.  My android phone made easy work of it the first time, however when I revisited the site a few days later to scan more codes my phone browser would not link to the audio file, it just redirected me back to the original link. Many of my colleagues had similar problems but some of these problems were resolved by restarting the phone, updating mobile browsers, or downloading a new scanner program. So I'm confident in asserting that all technological problems with this service will be on the end of the user and their particular phone or mobile browser as opposed to CALI.
Bottom Line:
CALI's QR coded "Tour of the Law Library" shows great promise for use in academic law libraries, however the resource explanations are not as relevant in other law library settings. As smart phones and their barcode scanner programs become the norm I look forward to seeing how QR coding can be applied to all law libraries.
(Vanessa Uribe, MLIS, El Dorado County Law Library)